Get Up To 21.6% More When You Sell With Craig Roetman
Craig Roetman's 101 Point Marketing Plan gets sellers up to 21.6% more. We don't just advertise your home locally, we take it a step further and market internationally. We sell more homes, for more money in less time. Our average is just 17 days!
Get A Free Book: "Sellers Guide To Getting Top Dollar" By Filling Out The Form Below
What does it take to get the highest price, in the shortest time, with the least amount of hassle?
We call it the 3 P's.

1. Price - As a certified appraiser, Craig Roetman review market reports to determine how to best present your home to the marketplace to maximize profit. Craig meets appraisers to assure the value comes in at contract price. It's better to price your home correctly and stay firm, rather than over price and come down.
2. Presentation - You can request our Free Report on How to Prepare Your Home To Get Top Dollar. Did you know over 97% of all buyers start their search online? We recommend staging, we can provide a staging company or give you our Home Staging Tips. We provide a professional photographer, so it will look it' best online and in brochures. Drone videos and evening photos are also used to entice buyers.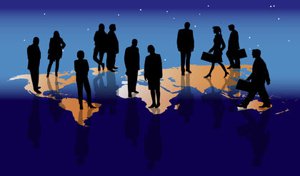 3. Promotion - We advertise on Facebook, Youtube, Social media, and International sites, Re/max, etc. Get our FREE 101 Point Marketing Plan for the complete system. Craig does Mega Open Houses, this is recommended on the first weekend. We go live in the MLS on a Wednesday and promote open house in the MLS, Facebook, Zillow, Trulia, Realtor.com, so that both Realtors and buyers have time to schedule showings. Then we wait and present all offers on Monday to create a bidding war. Many times we can get over asking price because of this process.
The 4 Negotiation Stages - Top Pro, Craig Roetman will negotiate on your behalf the 4 stages of selling a home: Price, Terms, Home Inspection and Appraisal. Craig will meet the appraiser to provide the highest comps and a list of all improvements to ensure our value comes in at contract price. These 4 negotiations can save you thousands.
EASY EXIT - The number one complaint about Realtors is lack of communication, not so with us. You will get showing reports for each showing, plus weekly contact from us. If you are ever unhappy for any reason prior to accepting a contract, simple notify us and we will cancel at no cost or obligation.
Always Available 24/7 - Call me anytime! Try it now! 480-980-8787
Craig Roetman would be honored to serve your Real Estate needs, Please fill out the contact information below. Thank you!
Testimonials
"Craig is a very easy person to work with...My house sold quickly and at a very good price. Questions were answered and all signing was done electronically...which I thought was pretty cool. His website were easily accessible and I was given a lot of information regarding the process of selling my home."
- Ruby Fullmer
"Craig did a fantastic job.He was always there when I had a question and I felt like he was looking out for my best interest. Sold our house in a few days and was moved into a new house in about a month."
- Laura & Gavin Pugh